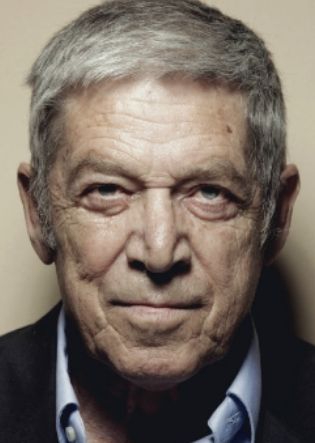 Srdja M. Popović was born on 24 February 1937 in Belgrade. He was a Yugoslavian lawyer and political activist.
In 1961, he graduated in law from the Faculty of Law at the University of Belgrade, representing writers, artists and politicians who criticized the government of the Federal Socialist Republic of Yugoslavia.
In 1990, alarmed by what he considered to be the extreme nationalism of Serbian President Slobodan Milošević, as well as the popular support he enjoyed, Popović created Vreme, a weekly magazine that became one of the most prominent independent publications, featuring political and social themes and speeches by several Serbian and Croat intellectuals. In the same year, Popović led the Independent Commission to Investigate the Exodus of Serbs from Kosovo.
Between 1993 and 1994, he was a member of the Advisory Board of the Helsinki Committee for Human Rights in New York. He had contact with various human rights organizations, such as Human Rights Watch and the United Nations Human Rights Committee.
In 2001 he joined the Serbian group of the Helsinki Human Rights Committee led by Sonja Biserko. Popović was part of several petitions, among which he encouraged the abolition of verbal crime, the end of the death penalty, the adoption of amnesty law and the creation of a multiparty system. He died on 29 October 2013.
References
Dragović-Soso, J., & Dragovic-Soso, J. (2002). Saviours of the nation: Serbia's intellectual opposition and the revival of nationalism. McGill-Queen's Press-MQUP.
"Srdja Popovic (1937–2013)". Peščanik. 29 October 2013.