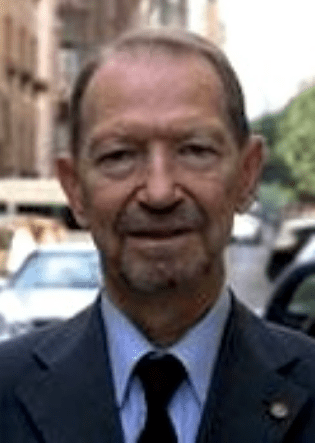 Pierre Kende was born in Budapest on 26 December 1927. He first studied Law, and then History and Sociology at the Pázmány Péter Catholic University in Budapest.
Kende joined the Hungarian Communist Party, and in March 1947 joined the party newspaper staff –Szabad Nép (Free People) –, later becoming its foreign editor-in-chief. After attacking the party's editors and leadership policy at a party meeting in October 1954, he was dismissed by Szabad Nép. When the revolution broke out, Kende became editor of the newspaper Magyar Szabadság (Hugarian Freedom). From November to December 1956, he worked alongside Miklós Gimes as editor of the unlawful opposition newspaper Október Huszonharmadika (October 23).
He left Hungary in January 1957 to escape the wave of arrests and settled in Paris, where he obtained a PhD in Sociology. In Paris, he published many books and articles about socialism in Eastern Europe.
Kende was a member of the team at the Imre Nagy Institute in Brussels between 1959 and 1964, and in 1978 he founded the newspaper Magyar Füzetek (Hungarian Pamphlets), which he edited until 1989. In 1983, he was nominated Vice-President of the Hungarian League of Human Rights. Since 1993 he has been a professor at the Loránd Eötvös University and the Századveg School of Politics in Budapest. Kende is an international member of the Hungarian Academy of Sciences and a member of the 1956 Institute.
References
http://www.rev.hu/history_of_56/szerviz/kislex/biograf/kende.htm