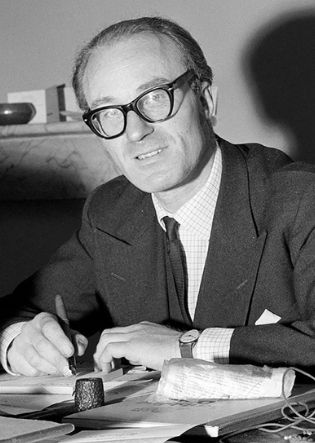 Peter Benenson was born in London in 1921. He studied law at Oxford and later joined the British Labor Party.
On 28 May 1961, in The Observer newspaper, he published a long article titled, "The Forgotten Prisoners", which suggested an appeal for the 1961 amnesty, in which he asked governments to release their political prisoners or to hold fair trials.
This article in 1961 highlighted the fate of six prisoners of conscience: the leader of the angolan anti-colonialist resistance Agostinho Neto; the greek communist Toni Ambatielos; archbishop Josef Beran of Prague and cardinal Jozsef Mindszenty of Budapest, arrested by communist dictatorships; an advocate for black rights in the United States, Ashton Jones, and the Romanian philosopher, Constantin Noica.
The article reached worldwide, giving rise to the creation of Amnesty International, an organization that defends human rights and that still exists today. Benenson died on 25 February 2005, in Oxford, aged 83.
References
Benenson Society official site https://www.benensonsociety.org/index.php?option=com_content&view=article&id=3&Itemid=4
Winner, D. (1992). Peter Benenson: Taking a Stand Against Injustice Amnesty International. New York: Gareth Stevens Pub.
Winner, D. (1991). Peter Benenson: The Lawyer Who Campaigned for Prisoners of Conscience and Created Amnesty International. London: Exley.