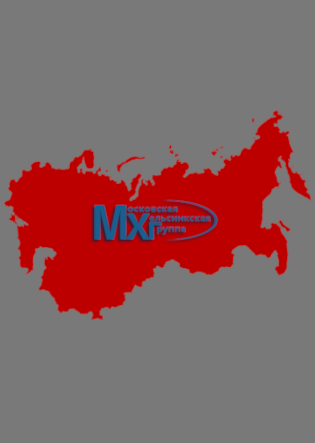 Created in 1976, to ensure compliance with the Helsinki Accords, and to report human rights violations in the Soviet Union to the West, the Moscow Helsinki Group is one of Russia's leading human rights organizations. Relevant names in the fight for human rights assumed their presidency: Yuri Orlov, Larisa Bogoraz, Kronid Lyubarsky and Lyudmila Alexeyeva. Throughout the 1970s, the Group led to the formation of similar groups in other countries such as Ukraine, Lithuania, Georgia and Armenia, and even in the United States. The Helsinki Group carried out reports on the violations found and requested the intervention of the other states that signed the Helsinki Accords. The reports carried out focused on several subjects, including national self-determination, emigration, freedom of belief, the right to a fair trial and the rights of political prisoners.
The dissemination of ideas and news about the group was carried out by western radio stations such as Voice of America and Radio Liberty and through periodicals such as Cahiers du Samizdat and Boletim Samizdat. This spread contributed significantly to raise awareness across the Soviet Union about the issue of human rights. Consequently, members of the Moscow Helsinki Group were threatened by the KGB, arrested, exiled or forced to emigrate. The dissolution of the Moscow Helsinki Group was officially announced on 8 September 1982. Only in July 1989, the Moscow Helsinki Group was reinstated with President Larisa Bogoraz, succeeded in 1994 by Kronid Lubarsky.
References
Snyder, S. (2011). "Even in a Yakutian Village: Helsinki Monitoring in Moscow and Beyond", Human Rights Activism and The End of the Cold War: A Transnational History of the Helsinki Network. New York: Cambridge University Press, pp. 53–80.
Hill, D. M. (Ed.). (1989). Human rights and foreign policy: principles and practice. Springer.
Thomas, D. (2001). The Helsinki Effect: International Norms, Human Rights, and the Demise of Communism. Princeton: Princeton University Press.