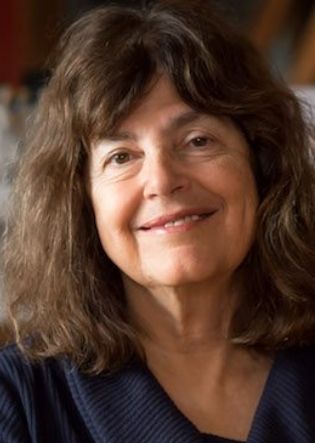 Mary Kaldor is an English scholar, born on March 16, 1946. Mary Kaldor was one of the main founders of European Nuclear Disarmament (END) and Helsinki Citizen's Assembly, a non-governmental citizen organization dedicated to peace, democracy and human rights in Europe.
She was a professor of Global Governance and director of the research group in "Civil Society and Human Security" at the London School of Economics. Professor Kaldor was a pioneer in the concept of new wars and global civil society, and her work in the practical implementation of human security directly influenced European and national politics.
Kaldor is the author of many books, including "The Ultimate Weapon is No Weapon: Human Security and the Changing Rules of War and Peace", "New and Old Wars: Organized Violence in a Global Era" and "Global Civil Society: An Answer to War". Her most recent book, with co-authorship of Professor Christine Chinkin, was published in May 2017 and it is titled "International Law and New Wars".
At the request of Javier Solana, EU High Representative for Common Foreign and Security Policy, Mary Kaldor organized a study group on European security. From this group came the well-known Barcelona report, "A Human Security Doctrine for Europe", of September 2005, and also a subsequent report "The European Way of Security".
Professor Kaldor received several honorary professor titles and an award in 2015 for academic achievements in the field of peace. Her work was recognized, in 2003, with the prize of the Order of the British Empire, "for services to democracy and global governance".
References:
Mary Kaldor in an interview with the Gaurdian. Read more at: https://www.theguardian.com/world/2008/apr/01/mary.kaldor.interview
https://www.cambridge.org/core/books/international-law-and-new-wars/24BDAF25289439847296D00B0DA4B3A4