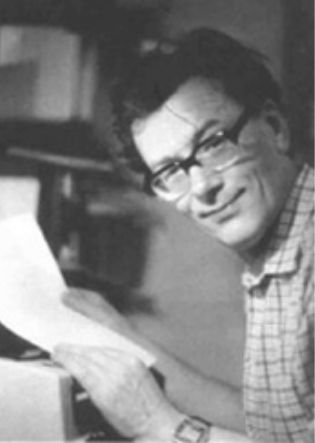 Born in the city of Pskov, on 4 April 1934, Kronid Arkadyevich Lyubarsky, was a journalist, dissident, human rights activist and Russian political prisoner.
In the mid-1960s, Lyubarsky became active in the civil rights movement and became a collaborative editor for several publications, including the Chronicle of Current Events (April 1968 and August 1983), documenting arrests, lawsuits, incarceration in psychiatric hospitals and other forms of harassment in the Soviet Union.
In 1972, Lyubarsky was arrested and spent five years in various forced labor camps and prisons in Mordovia, as well as in Vladimir Central Prison. Deprived of his citizenship, he sought political asylum in West Germany. In Munich, Lyubarsky founded a newsletter, Vesti iz SSSR, (1978-1991) on the human rights situation and resistance to the communist regime in the Soviet Union.
Lyubarsky returned to Russia after the dissolution of the USSR and his citizenship was restored in June 1992. He was one of the authors of the current Constitution of the Russian Federation, writing many of the articles on the right of freedom of movement and residence on Russia's borders.
From 1993 to 1996, Lyubarsky led the Moscow Helsinki Group. Lyubarsky died of a heart attack on 23 May 1996, at the age of 61.
References
"The Trial of Kronid Lyubarsky" in https://chronicle-of-current-events.com/2016/11/05/the-trial-of-kronid-lyubarsky-october-1972-28-4/