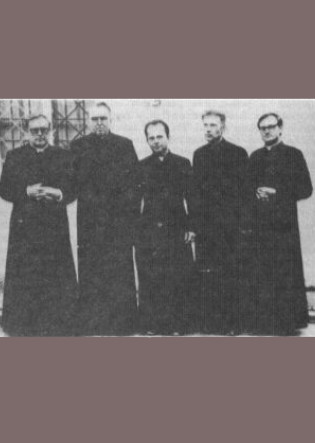 The Christian Committee for the Defense of the Rights of Believers in the USSR was founded in 1977 by Orthodox Father GJeb Yakunin, Boris Khaibulin and Viktor Kapitanchuk. The purpose of the committee was to defend the rights of the faithful from illegal acts by the atheist state. The committee studied the legal aspects of the existence of religious groups and individual believers in the USSR. Receiving several letters from the faithful, with information on the violation of human rights, the Committee made a set of reports forwarded to the competent state agency, together with the request for the illegal activity to be stopped. When the authorities refuse to take the necessary measures, the Committee made public the injustices through reports published in the West and in the Chronicle of Current Events published in the USSR.
During the period of its existence, the Soviet authorities not only ignored the Committee's appeals, but repressed its members not in judicial ways but by means of pressure: frequently followed, victimized at work, interrogated, threatened, and having their homes searched. Gleb Yakunin was arrested and sentenced to five years of internal exile.
References
Shcheglov, V. (1983). The Christian committee for the defence of believers' rights in the USSR lives on: Summaries of Events and Background Information. Religion in Communist Lands, 11(3), 332-334.
Peris, D. (1994). 'Storming the heavens': The Soviet League of the Militant Godless and Bolshevik political culture in the 1920s and 1930s (Doctoral dissertation, University of Illinois at Urbana-Champaign).