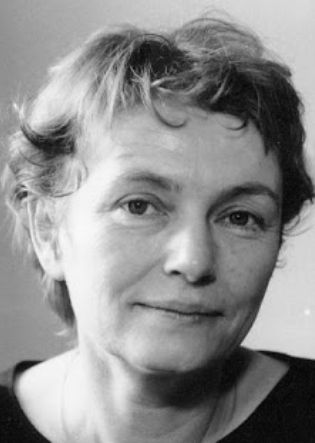 Bärbel Bohley, German artist and political activist, known as the "Mother of the Revolution", was born in Berlin on 24 May 1945 in the German Democratic Republic.
In 1982, together with some 150 women, she fought against the 1982 recruitment law, which included a provision that made women responsible for military service. Titled "Women for Peace", Bohley and the group launch a strong protest against the militarization of GDR society. Bohley was arrested and served two months.
She continued to work with activists from the political left being considered by Stasi agents as a threat to the SED dictatorship. On 11 September, Bohley and Ulrike Poppe founded the New Forum which aimed to reinforce the need for immediate reforms through dialogue with all dissidents. More than 200,000 people signed the New Forum manifesto calling for dialogue and change. A month later, Honecker was removed from office.
In the first democratic elections held in the GDR in March 1990, the New Forum participated as a movement, and not as a conventional political party, allied with "Democracy Now" and the "Peace and Human Rights Initiative"; the three campaigned as "Alliance 90". Despite the combined effort, they won only 2.9% of the vote.
Bärbel Bohley decided not to participate in the political life anymore, dedicating herself to her activity as an artist. She died in September 2010.
References
Philipsen, D.(1993). We Were the People: Voices From East Germany's Revolutionary Autumn of 1989. Durham: Duke University Press.
"Bärbel Bohley" in https://www.encyclopedia.com/women/encyclopedias-almanacs-transcripts-and-maps/bohley-barbel-1945