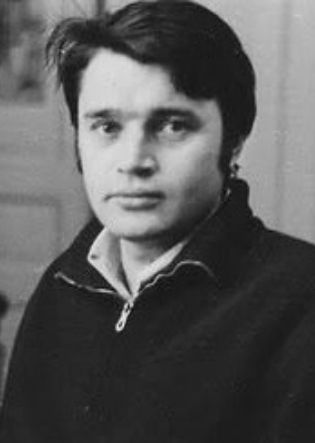 Born on 30 September 1940 in Moscow, Andrei Nikolayevich Tverdokhlebov was a Soviet physicist, dissident and human rights activist, graduated from the Moscow Institute of Physics and Technology.
In 1970, he founded the USSR Human Rights Committee with Valery Chalidze and Andrei Sakharov and was also one of the founders of Group 73, a human rights organization that helped political prisoners in the Soviet Union. In 1974, Tverdokhlebov was approached by KGB agents, who searched his apartment and inspected various items, including documents defending civil rights; address books of political prisoners and their families; address books of German families wishing to emigrate to the Federal Republic of Germany and materials on the situation in labor camps and prisons.
On 18 April 1975, Tverdokhlebov was arrested and taken to Lefortovo prison, and in April 1976 he was sentenced by the Moscow Municipal Court to five years of exile for spreading ideals that discredited the Soviet state.
In 1980, he emigrated to the United States, where he continued his scientific research at Lehigh University and later at Drexel University, where he received his doctorate in 1989. He died at the age of 71 on 3 December 2011 in Pennsylvania.
References
"The Arrest of Andrei Tverdokhlebov" in https://chronicle-of-current-events.com/2019/06/29/the-arrest-of-andrei-tverdokhlebov-18-april-1975-36-1/
Horvath, R. (2005). The Legacy of Soviet Dissent: Dissidents, Democratisation and Radical Nationalism in Russia. London: Routledge Curzon.